UX/UI
Art direction
Wordpress development

KindVak website has been in use for a very long time and has contributed too a lot the goals that KindVak set over the years. In 2020 it was decided that the website could be improved. They ran into limitations in design, marketing and the CMS was seriously outdated.
Together we embarked on the process of redesigning KindVak online. This based on the existing content. To do this, we went through five phases so that the new website took over all that was useful from the old website and to arrive at a website that is completely up to date and stands on a strong foundation. The ease of use for the visitor as well as for the backend user was paramount.
The phases completed for this project:
Hierarchy
Wireframe (low fidelity)
Corporate identity
Prototype (high fidelity)
WordPress development
At this stage, the original website was dissected. What was the hierarchy? What can we still use in an improved version and what should we leave behind? In addition, this phase gave a great opportunity to look at the content and whether this was still correct. Which resulted in an improved information architecture.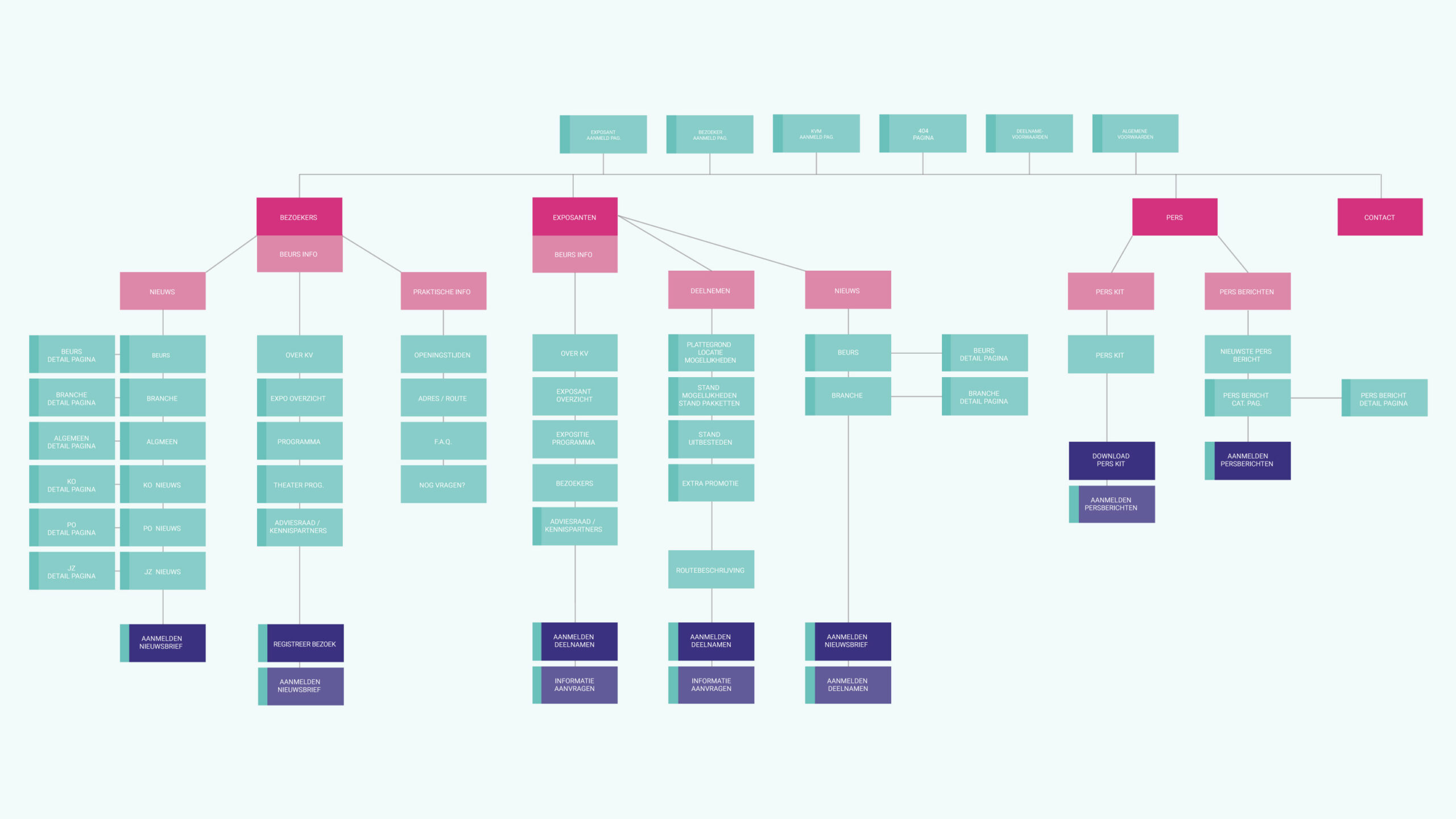 2. Wireframe (low fidelity)
After the renewed hierarchy and content layout was approved, it was time to create the wireframes to get a better feel for the content use at the page level. In this phase we really looked at the traffic and behaviour on the old site and used this to our advantage.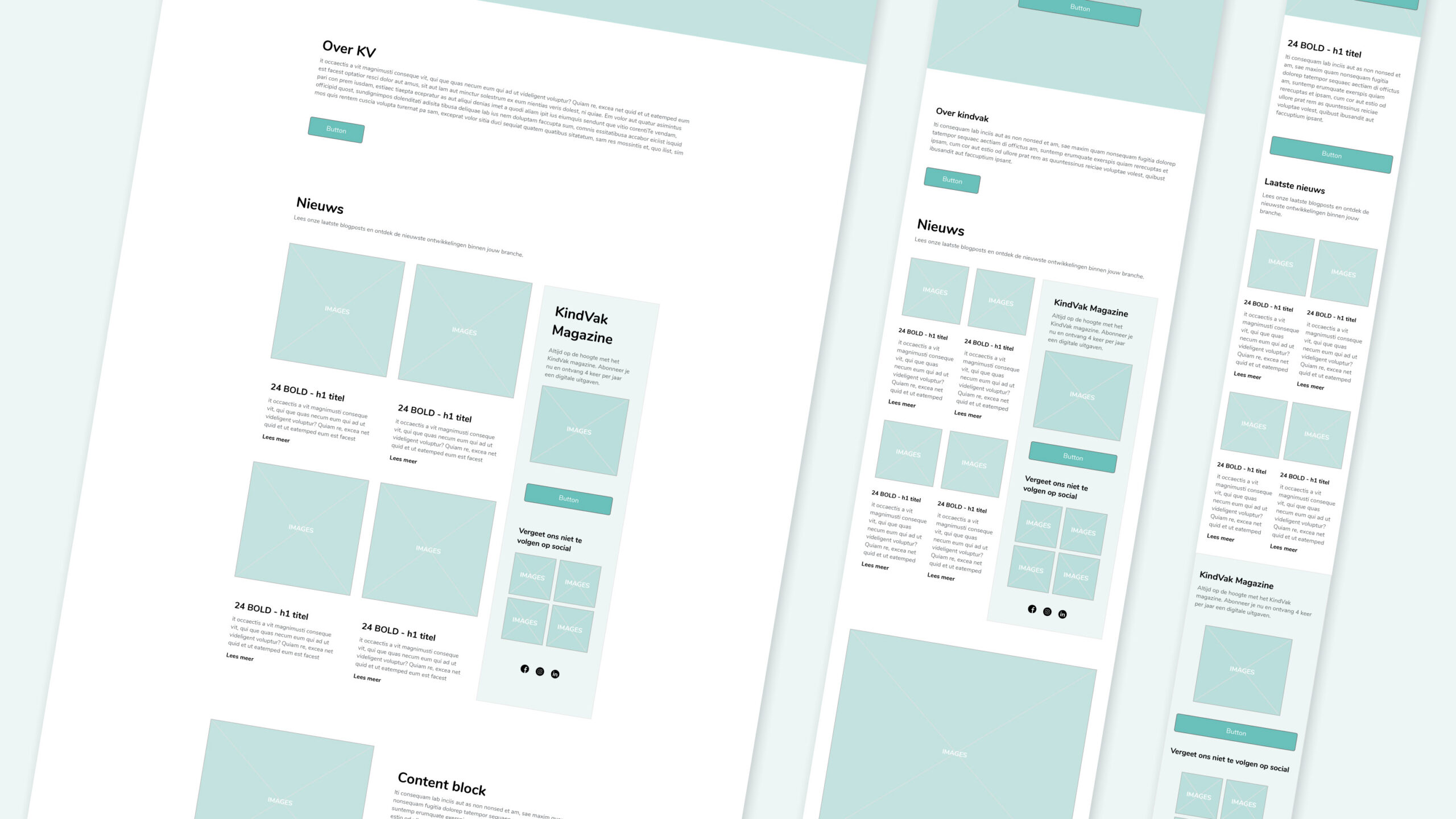 The client had some doubts if the corporate identity could still represent KindVak with all of her new ambitions. KODW reinvented the corporate identity so it would give KindVak the new and improved feeling but never let it lose the recognizability it has built up in the last 25 years.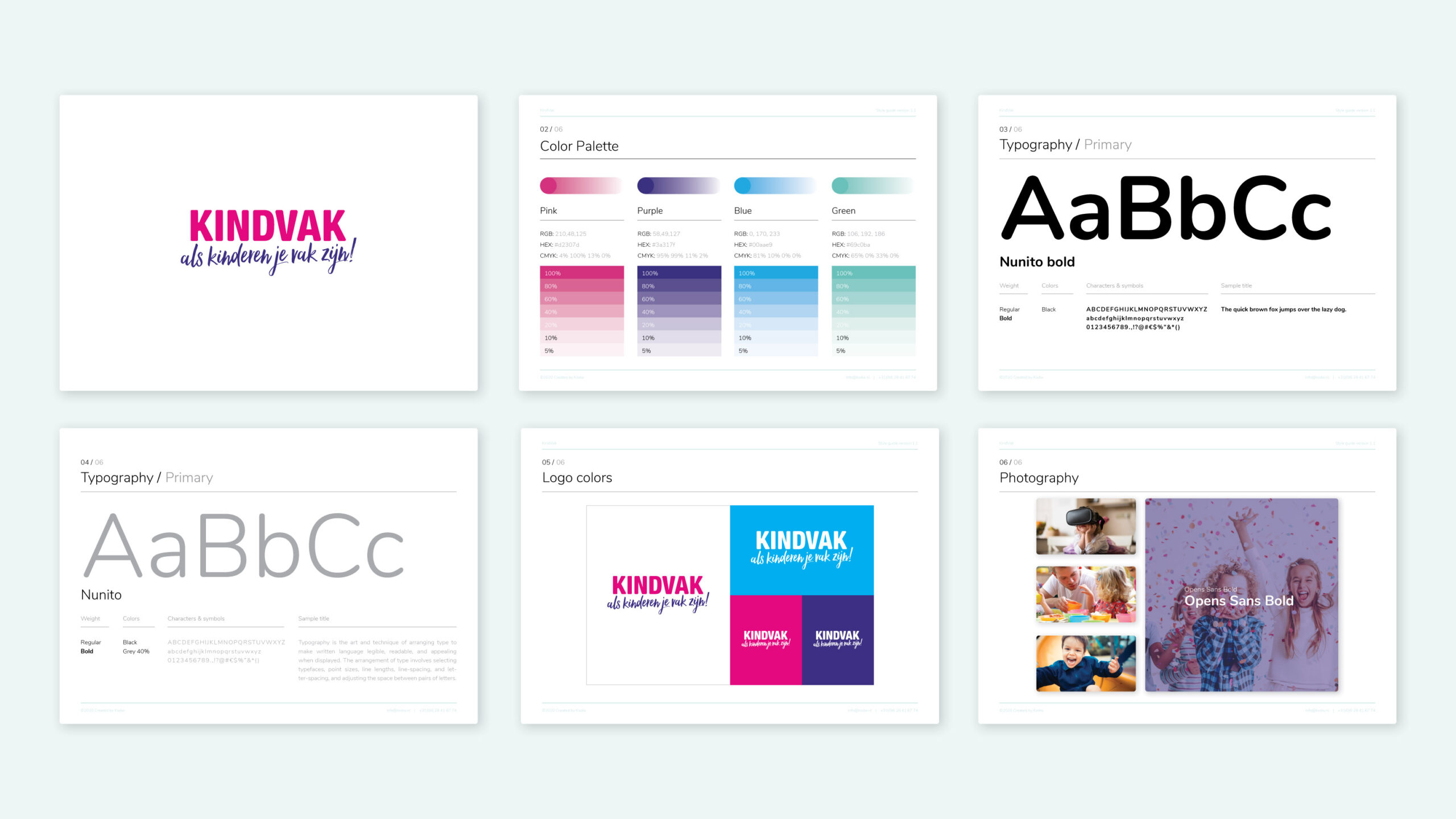 4. Prototype (high fidelity)
Now we had arrived at the stage where everything came together. The new layout of the pages based on the new elements, enriched with a better use of the corporate identity.
The whole thing also came to life because interaction of sliders, buttons, forms, micro animations etc. was included in the prototype. This always gives a much more real feeling of how the actual website will look and feel.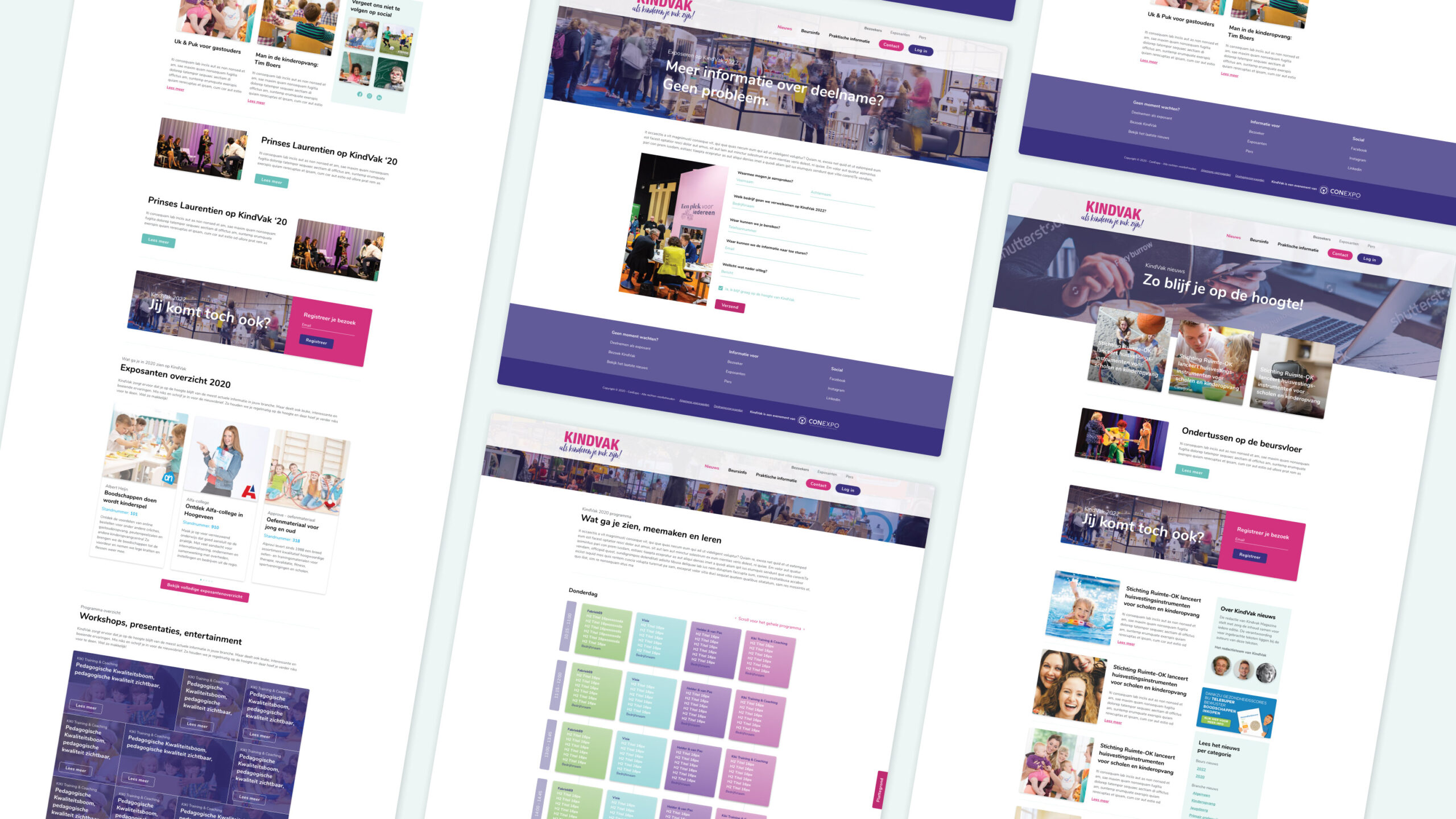 In the final phase, the prototype was converted to a wordpress website. In this phase, the greatest priority was to organize the various information flows in the backend on a way the editorial team benefited from its efficiency.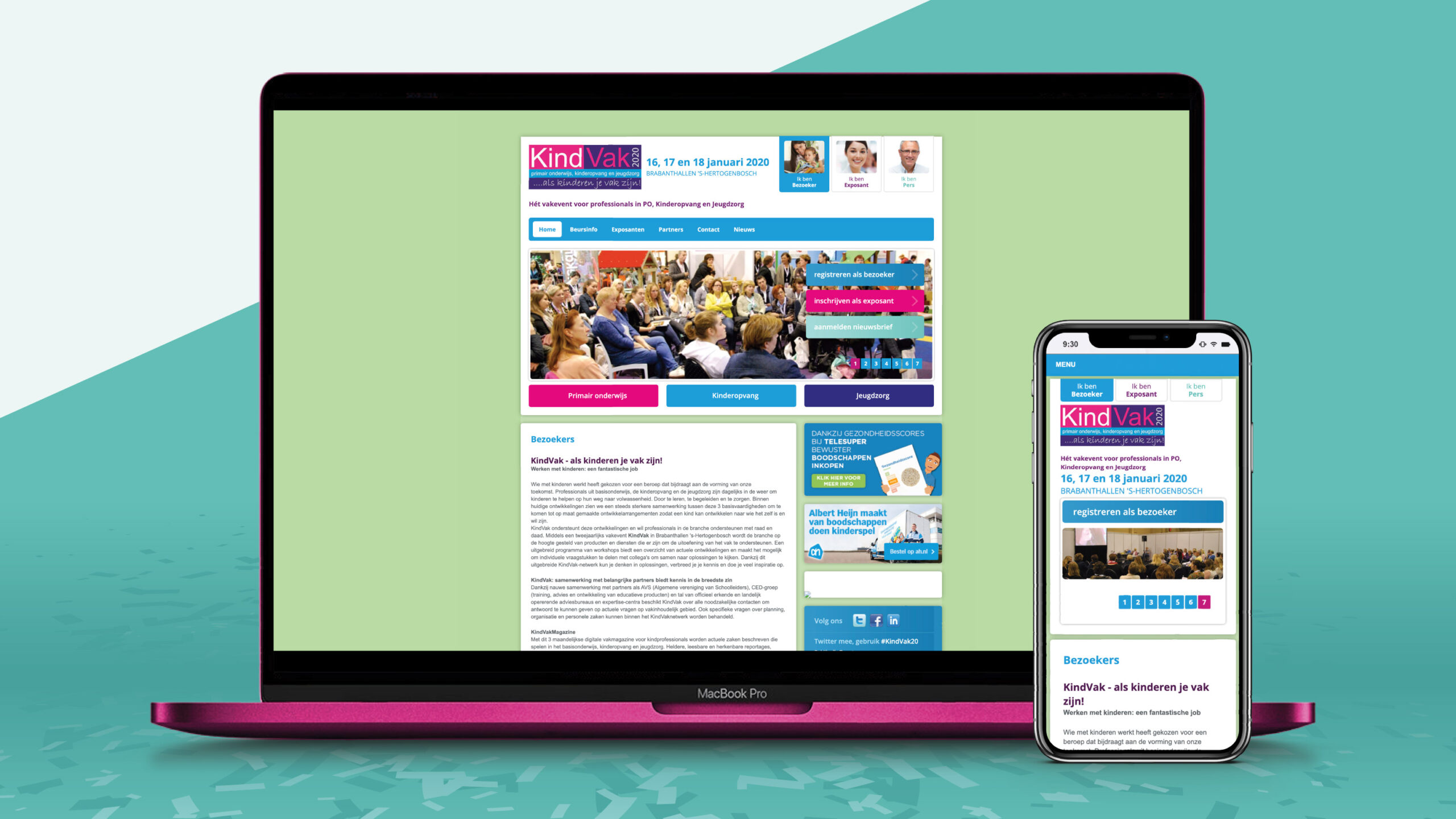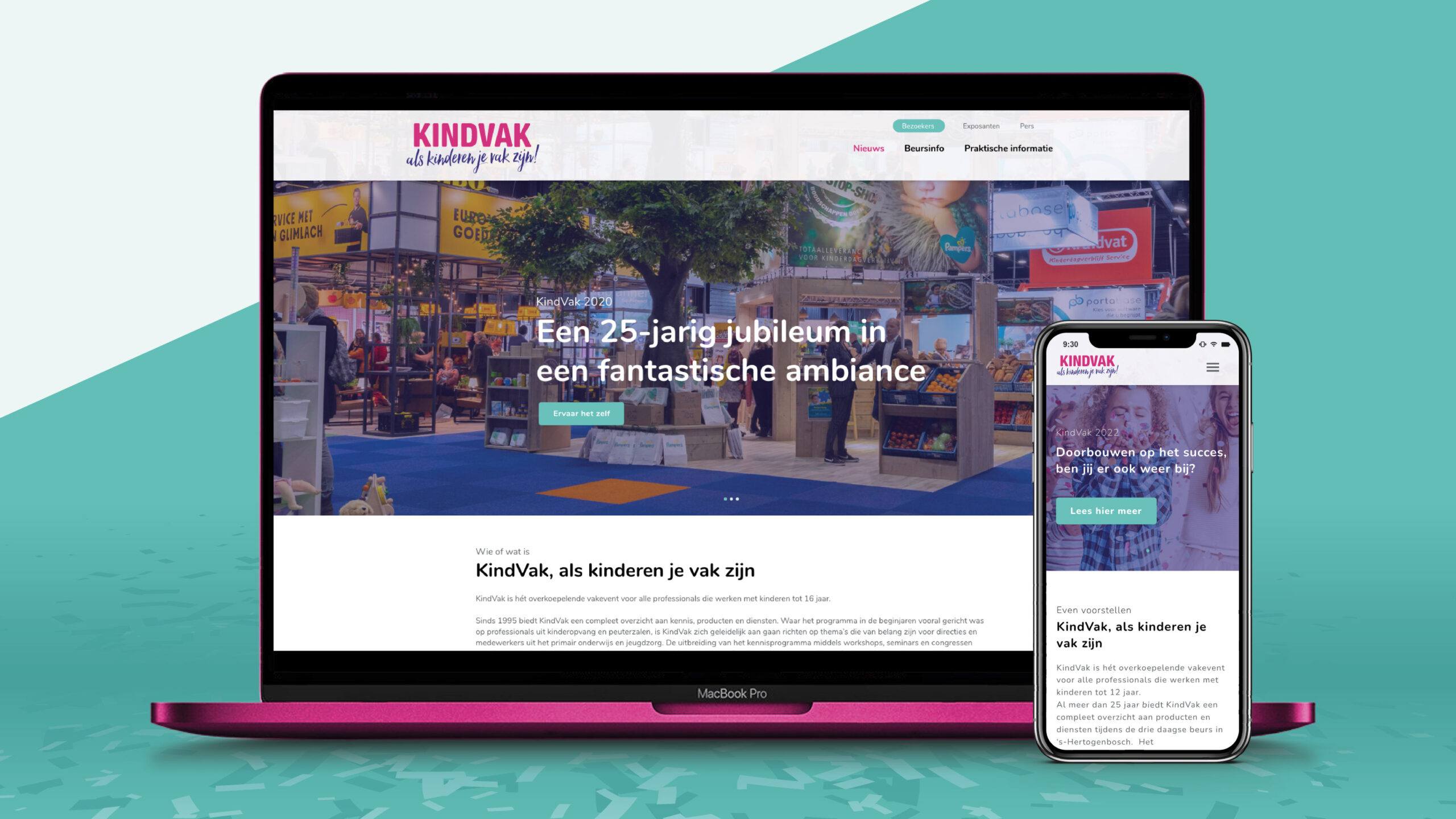 Client TESTIMONIAL
TESTIMONIAL
Name contact
function - company
Thanks for watching
Hope you enjoyed it